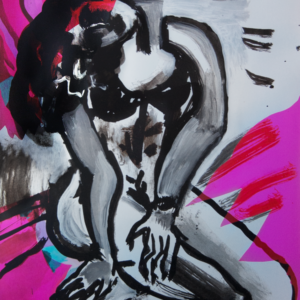 CHRISTINE MINAS in conversation with JACQUELINE LUNG | MAY 24, 2017
1. What is your specialty?
My focus as a consultant is on western art of the 20th and 21st centuries.  It's a time period that I have focused on professionally for over 15 years.
That said, I have found it enormously helpful to have a background in classical art history. In fact, my graduate work concentrated on art of the Netherlands during the 17th century. Think Rembrandt and Vermeer. This foundation helps me think about art in a universal way, not only in connection with today's world but with what has come before.
In the last couple of years more collectors have expressed interest in collecting art from different periods. Given my broad art historical background I can advise clients how to approach their collection overall and as necessary, I bring in dealers or auction house specialists with expertise in different historical periods to provide more detailed advice.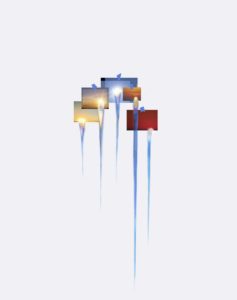 2. How will an art consultant help me find pieces that I like?
A good art consultant will get to know you as an individual and will ask questions to find out about your likes and dislikes. They will discuss your budget and collecting goals and based on your conversations, will be able to make preliminary suggestions from a variety of sources including online options, galleries and art fairs. Art consultants can introduce you to new work that will resonate with you and over time they may push you out of your comfort zone into realms of greater imagination and discovery.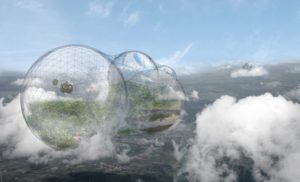 3. Is it OK to simply buy art because I like it?
Interestingly, this is the question that I hear most often from new collectors. My response is always, "that's the best reason to buy it."
You wouldn't doubt your feelings about whether or not you liked a movie. I believe feelings about art can be considered in the same way.
If you use what you like as your collecting compass, then you are going to end up with a collection that will be very meaningful to you. Inevitably, as you see and learn more your eye will develop and so will your collection.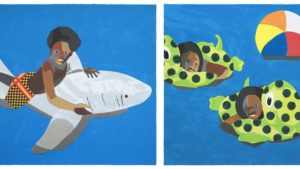 4. I'm on a budget, will I be able to afford a beautiful work of art?
Absolutely. For beginner collectors, I recommend seeing as much art from all price ranges as possible, whether that's at musuems, local galleries, or art fairs. Once you are ready to make a purchase, for budgets of a few hundred dollars and up, there are great online resources, especially for limited edition prints and photographs. Some of my favorite go-to's are Artspace Editions and Exhibition A.
Another great resource is non-profit arts organizations that offer select works for sale, like the venerable Lower East Side Printshop in NYC. LESP partners with renowned contemporary artists to create limited edition prints that can be quite affordable.
One of my favorite LESP editions are these sizeable screenprints (see above) by artist Derrick Adams that are based on his series of Float paintings. It's a great opportunity to own a work by an important artist whose paintings can be found in the permanent collection of the Metropolitan Museum of Art, among others. Adams is also currently the subject of a show called, "Derrick Adams: Patrick Kelly, The Journey", at the Studio Museum in Harlem. Inclusion in group or solo shows at museums is a great accomplishment for artists and it's something I advise clients to look for when they would like an extra layer of confidence in their acquisitions.